Emergency and Elective Surgery, In-patient Unit, Emergency Room
24/7 support
GMS Hospital is a modern, multi-disciplinary center that can carry out a wide spectrum of world-class emergency and elective surgical procedures for adults and children alike.
Prospekt Mira
,
Komsomolskaya
Moscow, 45, Kalanchovskaya str.
Open the map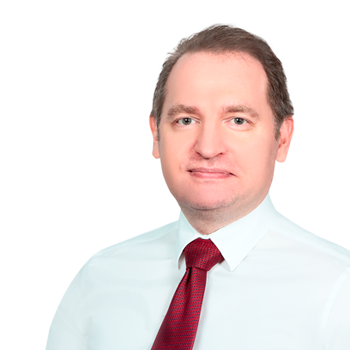 Nikolay Myasnikov
Head physician at GMS Hospital, neurologist, family doctor
About the clinic
The GMS Hospital solves the majority of problems that require surgical intervention, focusing particularly on abdominal surgery, gynecology, ENT, oncology, orthopedic and trauma surgery, phlebology and urology among other surgical specialities.
Our pediatric surgical department includes ENT specialists as well as orthopedic surgeons and trauma specialists.
We aim to provide you with world-class medical care, following internationally recognized standards in the diagnosis and treatment of disease. Our doctors come up with a personalized treatment plan for every single patient, taking into account their condition and how it is progressing over time.
All surgical treatment carried out at GMS Hospital is undertaken with the utmost care to ensure that you recover as soon as possible. We use the latest technology to promote a faster recovery, meaning that our average post-surgical stay is between 1-3 days. Once you have been discharged, all of our patients remain under the close watch of their physician.
Find out more on the GMS Hospital website

Other clinics