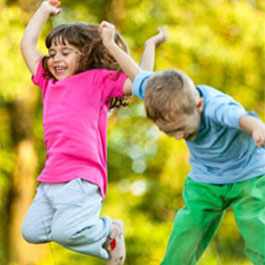 Cost of service
55 860 ₽
If necessary, additional examinations will be appointed
Who suits

Duration of passing

in 1-2 days

Results

Detailed medical report and recommendations

Diagnostic readings

by patient request
About service
A checkup for children from 1 to 3 years old involves a combination of all kinds of consultations and a set of diagnostic measures. Such examinations take one or two days and in such a short period of time there is an opportunity to identify possible abnormalities or the development of any disease in a child. The popularity of such preventive examinations is due to the possibility of effective treatment of even the most serious disease. After the examination, parents are given a report on the child's state of health and recommendations for the treatment of detected diseases (if they are detected).

Services not listed in the program or exceeding the number provided in the program are paid separately.
The 30% discount does not apply to all types of checks. An additional 10% discount on all general medical services (consultations, diagnostics, tests) applies if additional diagnostics are needed.