Fertility Treatment
Opening hours: 9:00 - 21:00
The GMS IVF Clinic helps you to conceive without resorting to a one-size-fits-all approach. Our specialists prefer segmented cycles and minimal stimulation.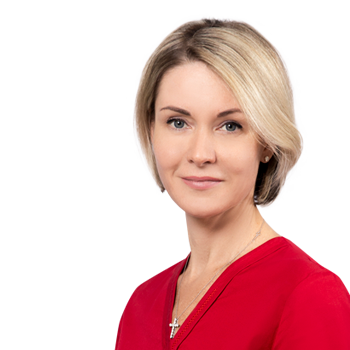 Anna Morozova
Medical director GMS IVF. Obstetrician-Gynecologist, Reproductive Health Specialist, Endocrinologist
About the clinic
GMS IVF is a series of treatment and diagnostic rooms with a deluxe in-patient ward attached. We foster an environment of trust and support to help you plan your family. We strive to do all we can to make couples feel as comfortable as possible.
You will be able to get in touch with the clinic and your personal doctor anytime you need it.
The IVF preparation program is implemented in the same place on a single day, so you can undergo all the necessary tests and consult with your doctor all at once.
We carry out a range of functional diagnostics including X-rays, MRI and CT scans, as well as any procedures required for surgical or intensive care.
Our ultra-modern embryological laboratory is world-class, offering a full range of services such as pre-implant genetic testing using next-generation sequencing methods approved by the Association for Clinical Genomic Science (ACGS).
Our flatbed incubators work in a special multi-gas environment which fully replicates the natural conditions experienced by a growing embryo.
We welcome all couples to GMS IVF. Our patients have a very high conception rate and our reproductive specialists will develop a personalized treatment plan just for you.
Find out more on the GMS IVF website

Other clinics