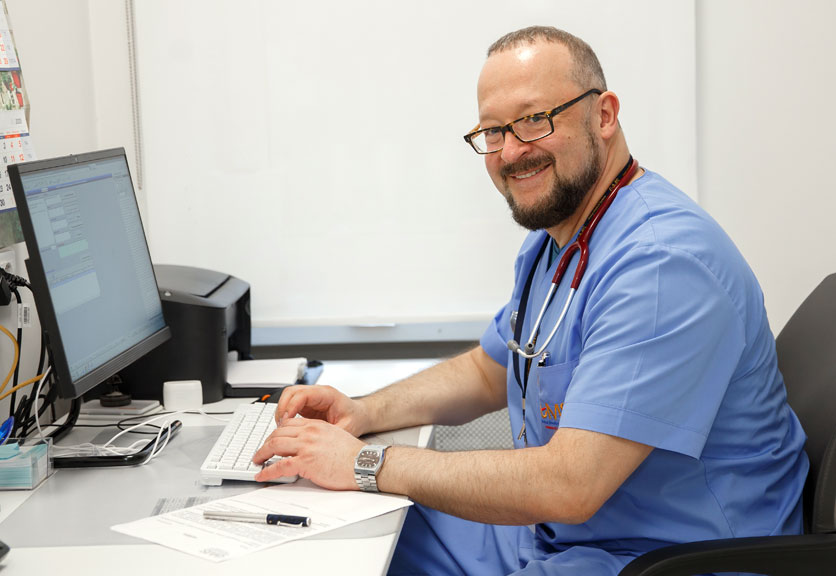 Cost of service
from 5 250 ₽
If necessary, additional examinations will be appointed
About the service
Dear patients!
Taking into account the current epidemiologic situation and apparent desire of staying at home rather than visiting public places, we would like to offer you an opportunity to get medical attention at home and to have remote consultations.
Below there is a brief description of how this process works:
You submit a request via the clinic's call-center : +7 495 781 5577 or +7 800 302 5577 or using a special request form below;
One of our coordinators in charge of the process contacts you;
You proceed with the payment and you receive a web link allowing you to get access to the online conference-call. You do not necessarily need an active Skype account — You can simply open the link in your browser and click on «Join the conference».
In a situation, where an online consultation may not be enough, and you cannot see a doctor at the clinic, the following specialists are available for a house-call:
Pediatrician
General practitioner / family doctor
ENT specialist
Cardiologist
Orthopedist
Ophthalmologist
Manual therapist
Neurologist
Urologist
and other.